I mean, it's a lot, but, it's a lot of fun! As most of you know, Chris and I got engaged back in 2019. We didn't rush to plan a wedding after we got engaged, and then, the pandemic hit and we just continued to put it off. Now, two years (three in September) later, we're finally starting to plan! So far we've booked our venue, booked a few vendors; I found my dress (!!!) and now we're working on our Save the Dates to get them in the hands of the people we love the most and want to be there to celebrate with us!
I wanted to share my vision board, because if I am learning anything about planning a wedding in the digital age there is A LOT of content out there to inspire. Like, a lot, a lot. Before planning our wedding Chris and I talked about the top three things we want out of our nuptials - 1. Fun. 2. To celebrate with the people we love the most in our lives 3. Again, to just have fun! All the extra stuff will just be a cherry on top.
My Pinterest board was all over the place prior to booking our venue; I was basing it off of what I liked and where I thought we might get married. We finally decided on our venue which is in Los Alamos, the place we got engaged! The venue is called Bodega and is all outdoors and has a garden/green house vibe. There's already a lot to work with so going in to decorating will be easy-ish (hopefully). Also, thinking of design, Chris and I are pretty simple. We don't consider ourselves over the top and keep it pretty minimal. So we were thinking instead of flowers, we'd utilize plants as our decor. Kind of a win/win and is so us - if you've seen our house, we love plants! Flowers are beautiful, and I'd like to incorporate some here and there, but I mostly just want plants. Alright, so here's what I have so far! For all of you currently planning a wedding - where do you get inspiration from? What vibes are you going for? Would love to hear because I'm always looking to be inspired!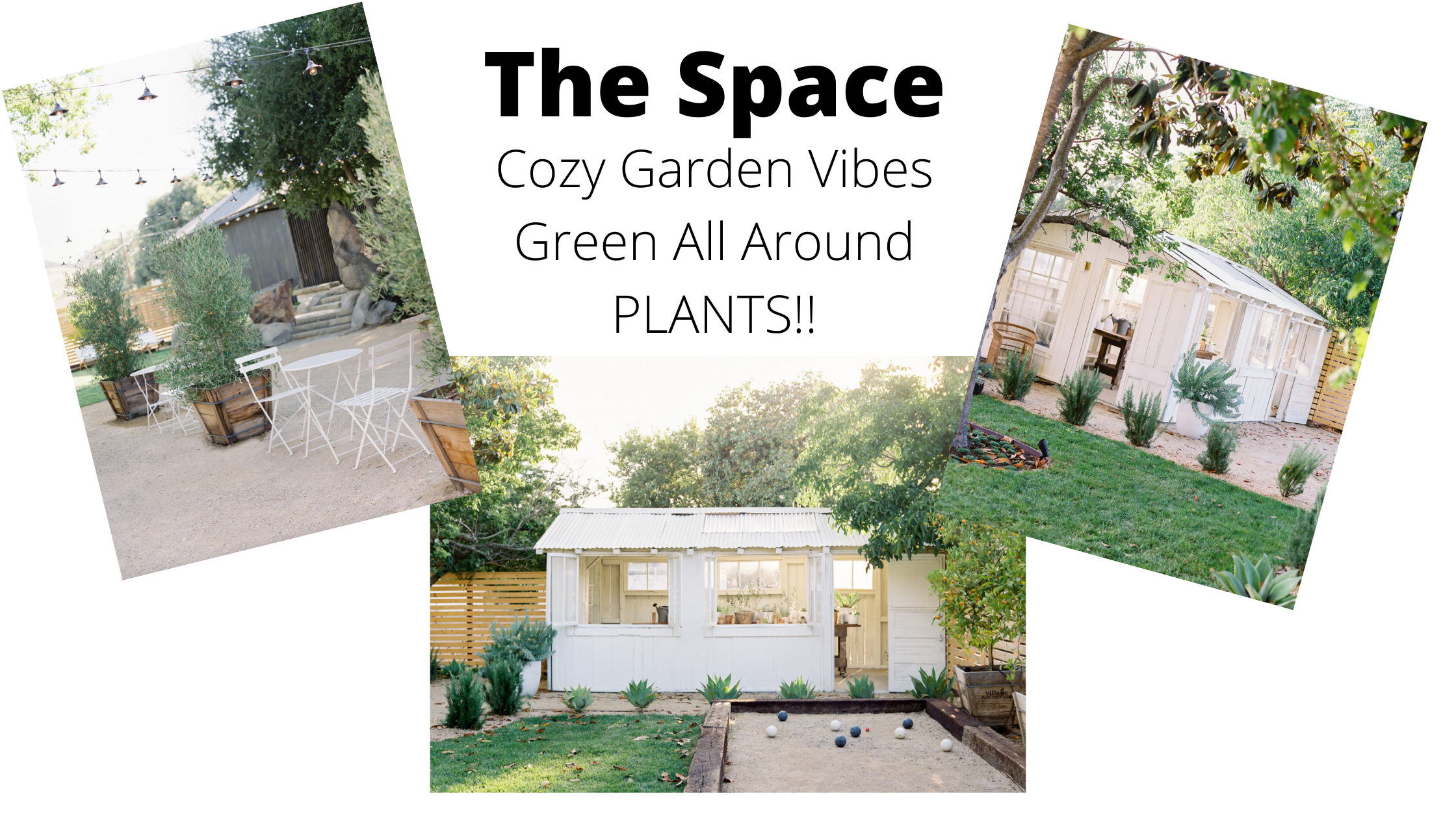 Our venue! All outdoors with garden vibes and lots of greenery! Like I mentioned, we don't have to add too much to the already cute and cozy venue.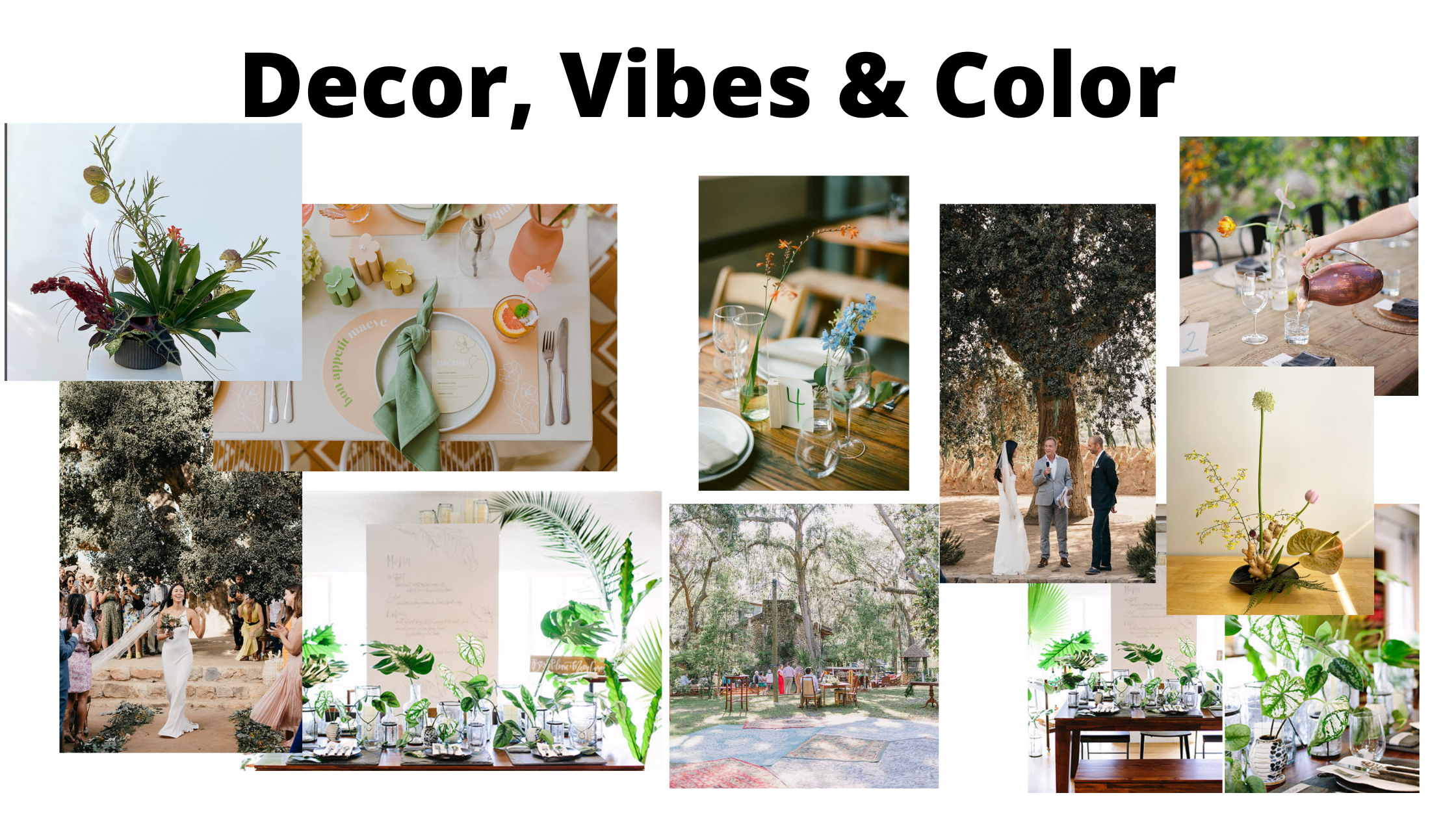 Still sussing this out, but I am loving just simple but impactful. The venue has a huge oak tree where the ceremony will take place. Looking at ceremony alters, I'm just not a fan, and really, I kind of just love the idea of a huge tree as our ceremony back drop. I also love just simple table decors, and a few blooms but mostly plants! Fun fact: we're thinking of moving away from the traditional dinner hour and just extend cocktail hour into dinner hour into dancing hour. There are so many options! Which is exciting and overwhelming, but for now I am just trying to focus on what's fun and what makes it Chris and me. Who knows, I might change directions completely, but we'll see!
Next up - Save the Dates!
---
---