I'm back! After a little hiatus I'm back to blogging again. There's been a lot of changes in my life recently-which I'll get into, later-but for now, I brought my camera out to document some fun from 4th of July! Chris smoked his meat, as he does. I dressed in red, white and blue, because I'm a fan of themes; and Jess and the rest of us made palomas and drank from metallic cups with windmilled patriotic straws. Also, I should note, Chris woke up at 4:30AM and I crawled out of bed at 5:00AM to get the BBQ started. We hardly (ie: never) wake up that early, but it was because Chris had to get that brisket on the smoker and I wanted to accompany him and appreciate the morning light. Sporadic photos from the day, easing back into bringing out the camera again and being proactive with it. Also, happy to be back to blogging!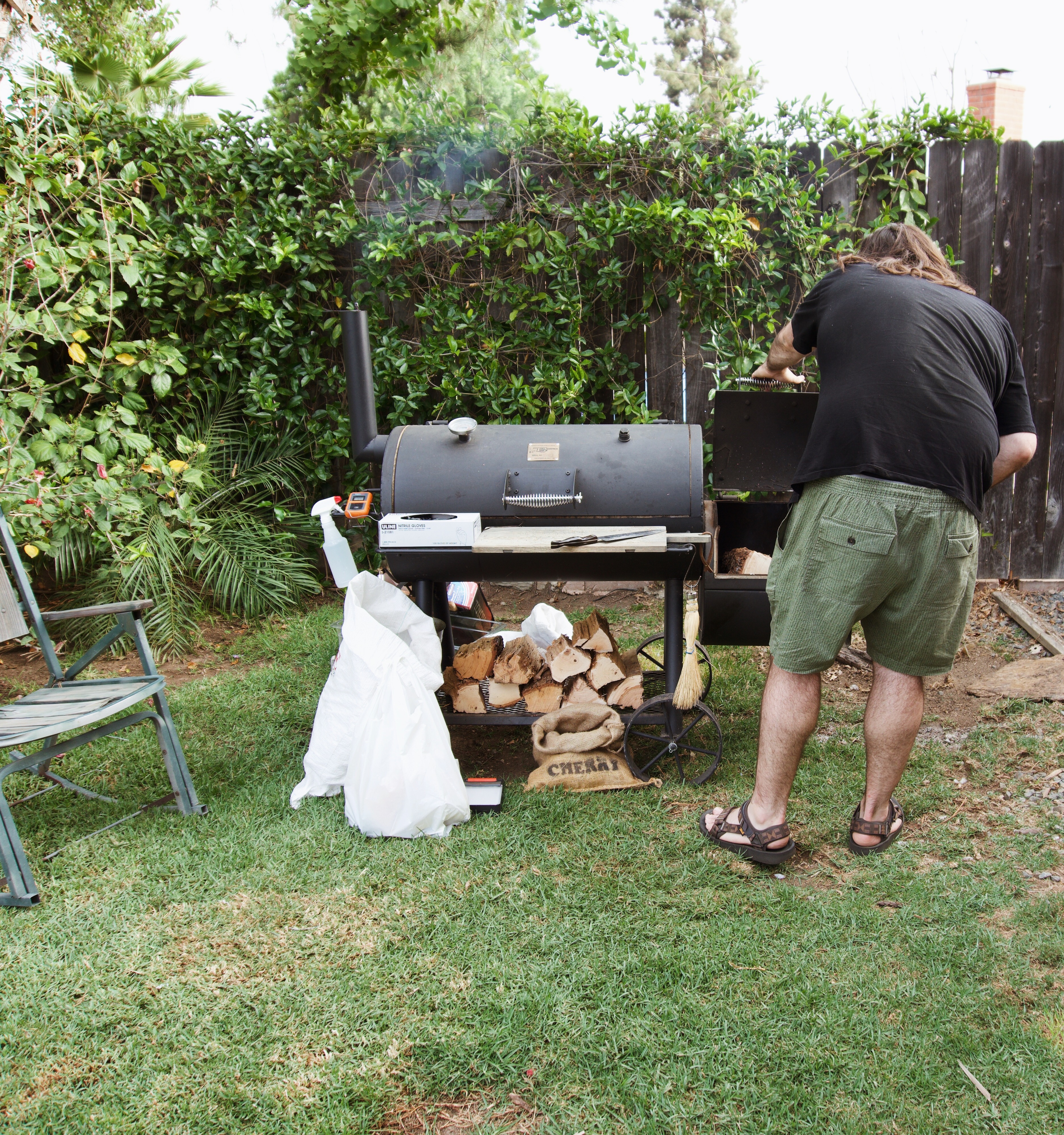 Chris in his natural habitat. Also, we had a sleepover at Jessy's due to our early call time and transported that baby of his from our apartment to Jessica's beautiful, glorious backyard. That love of his deserves this kind of space!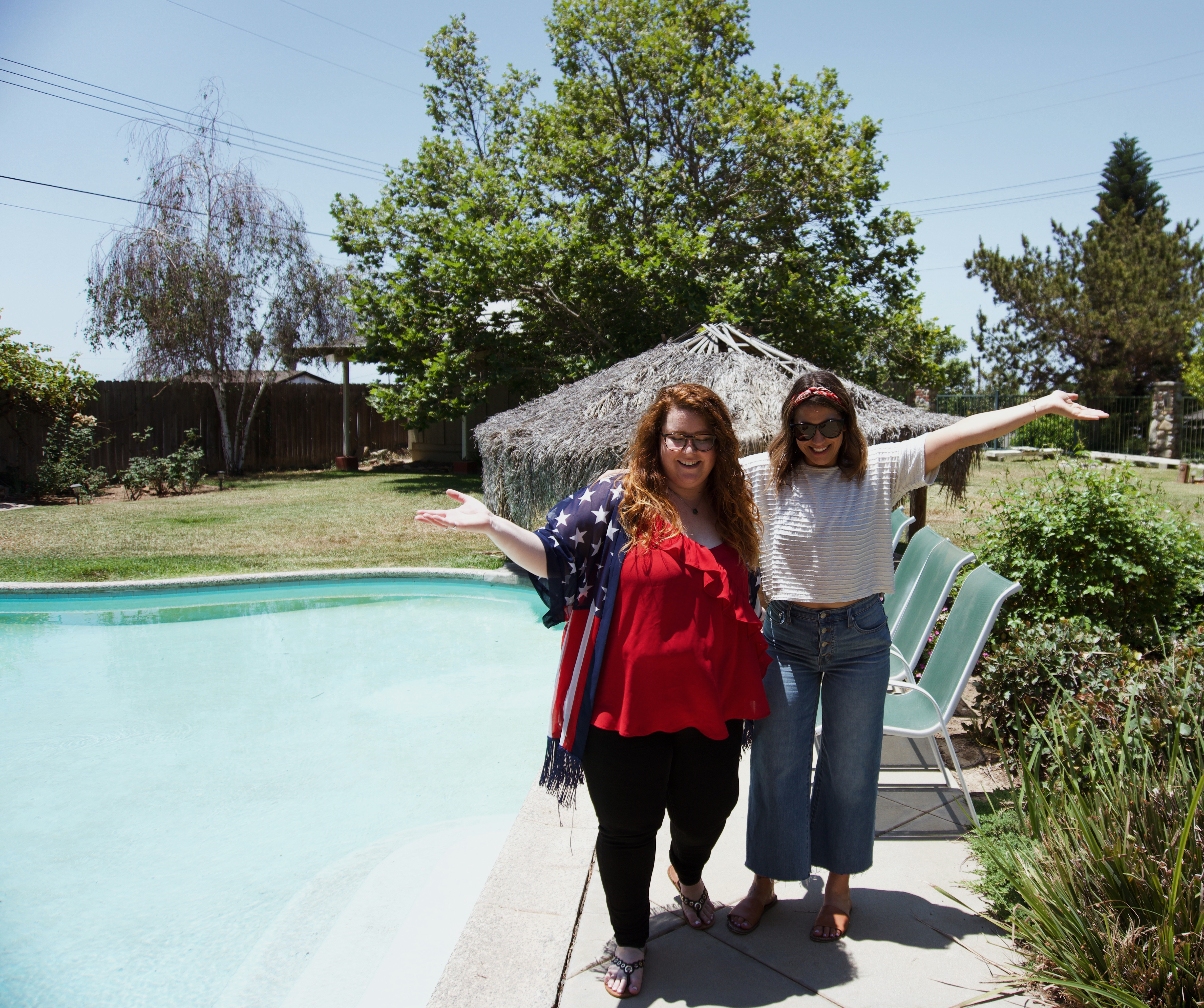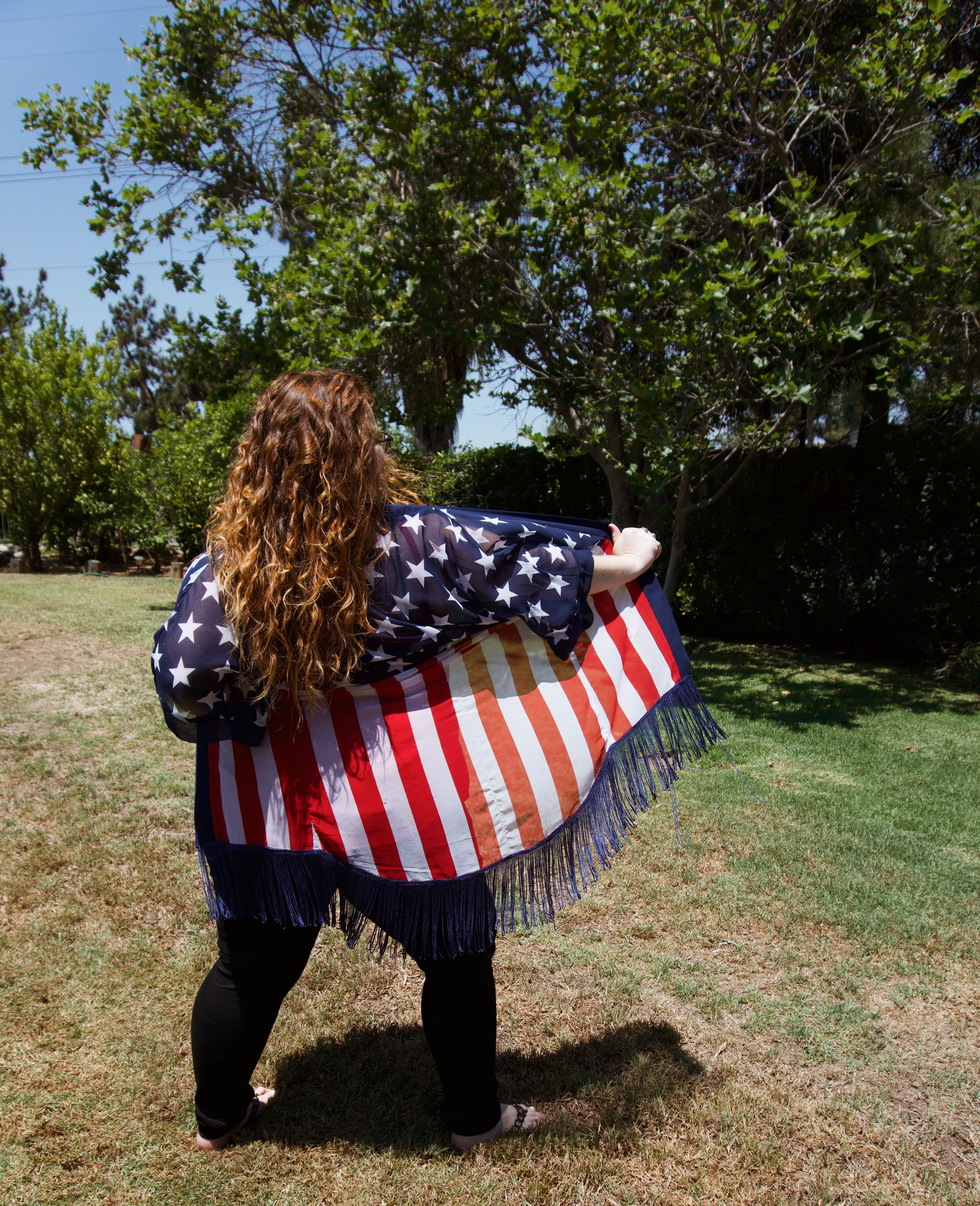 Gotta show off our thematic garb!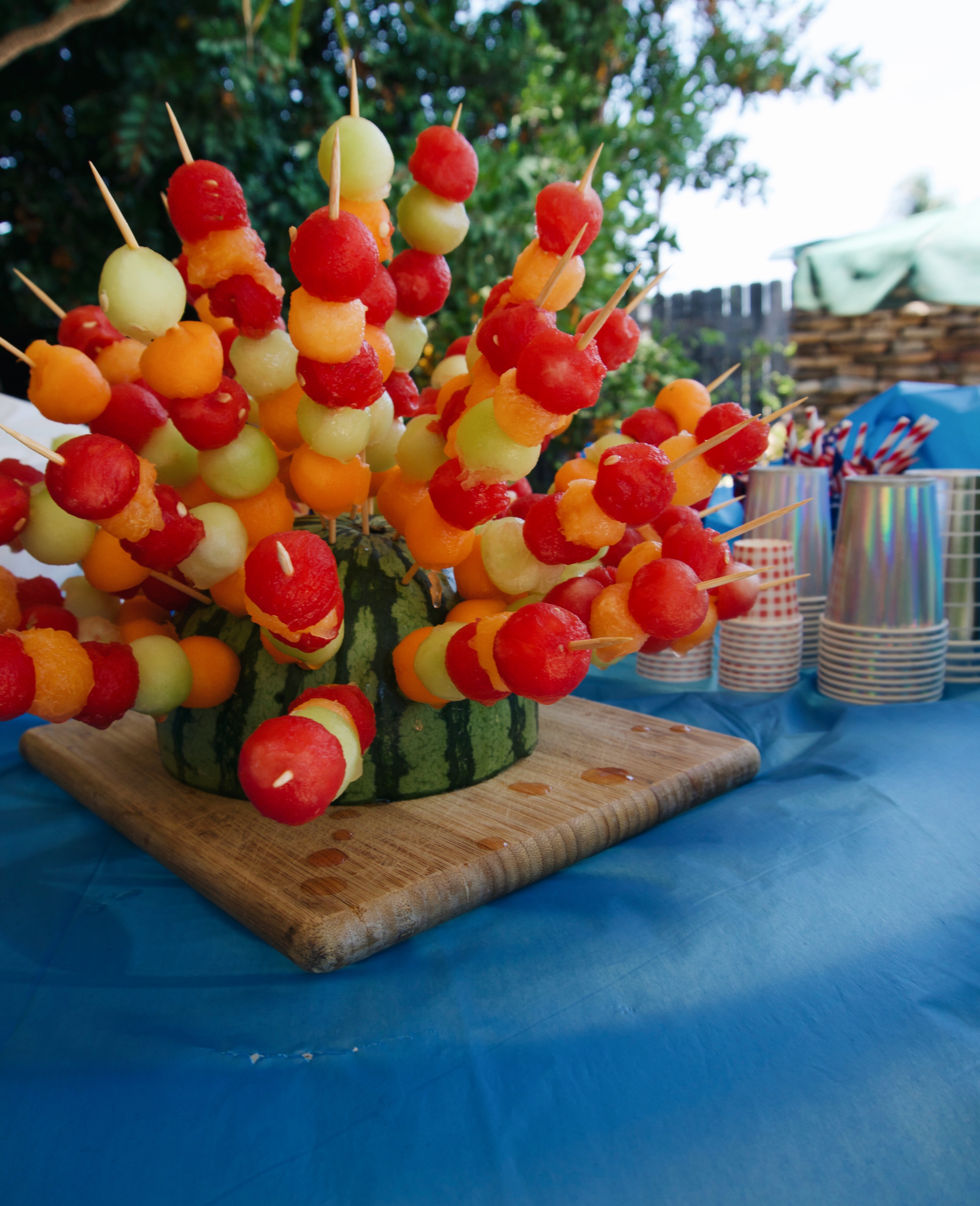 ...and food! Also, shoutout to Frank for being super creative with this firework fruit creation!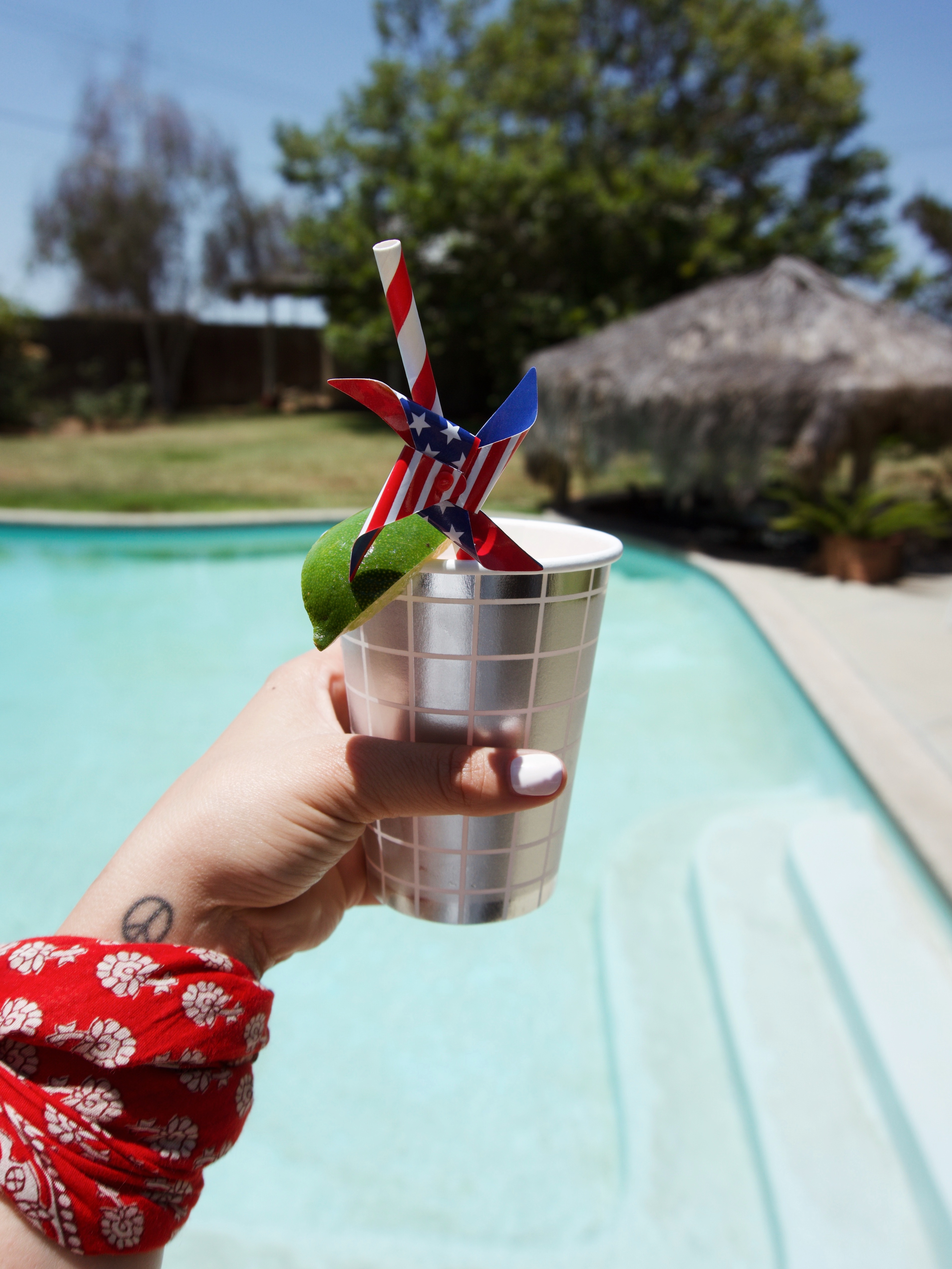 So we didn't stick to 'American' themed drinks, but we did keep our obsession of Paloma's alive! If you don't know now you're going to know...tequila, grapefruit juice, lime juice, a splash of soda water...fuuuuuuck, a really good and refreshing drink!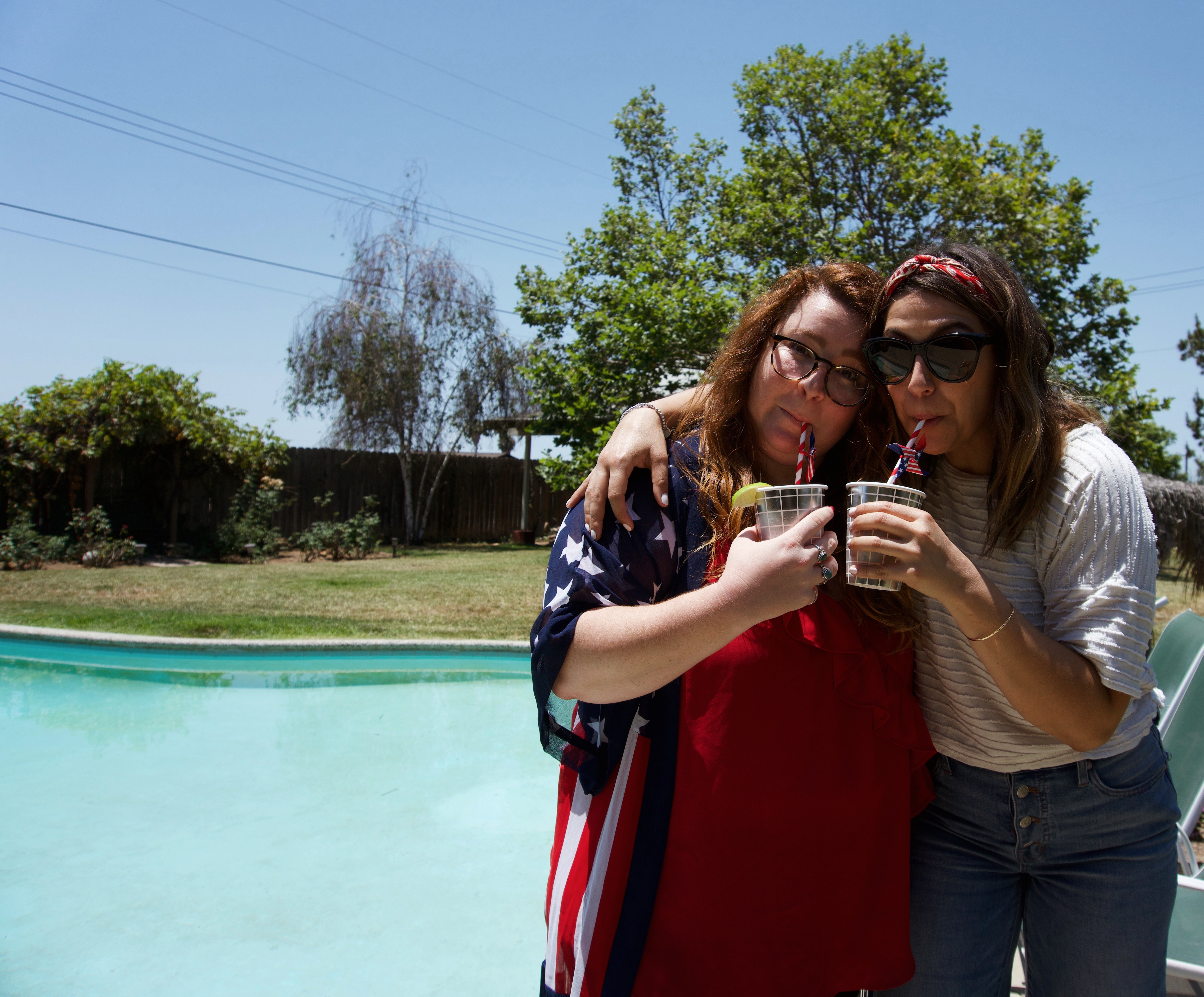 Because we love our damn palomas!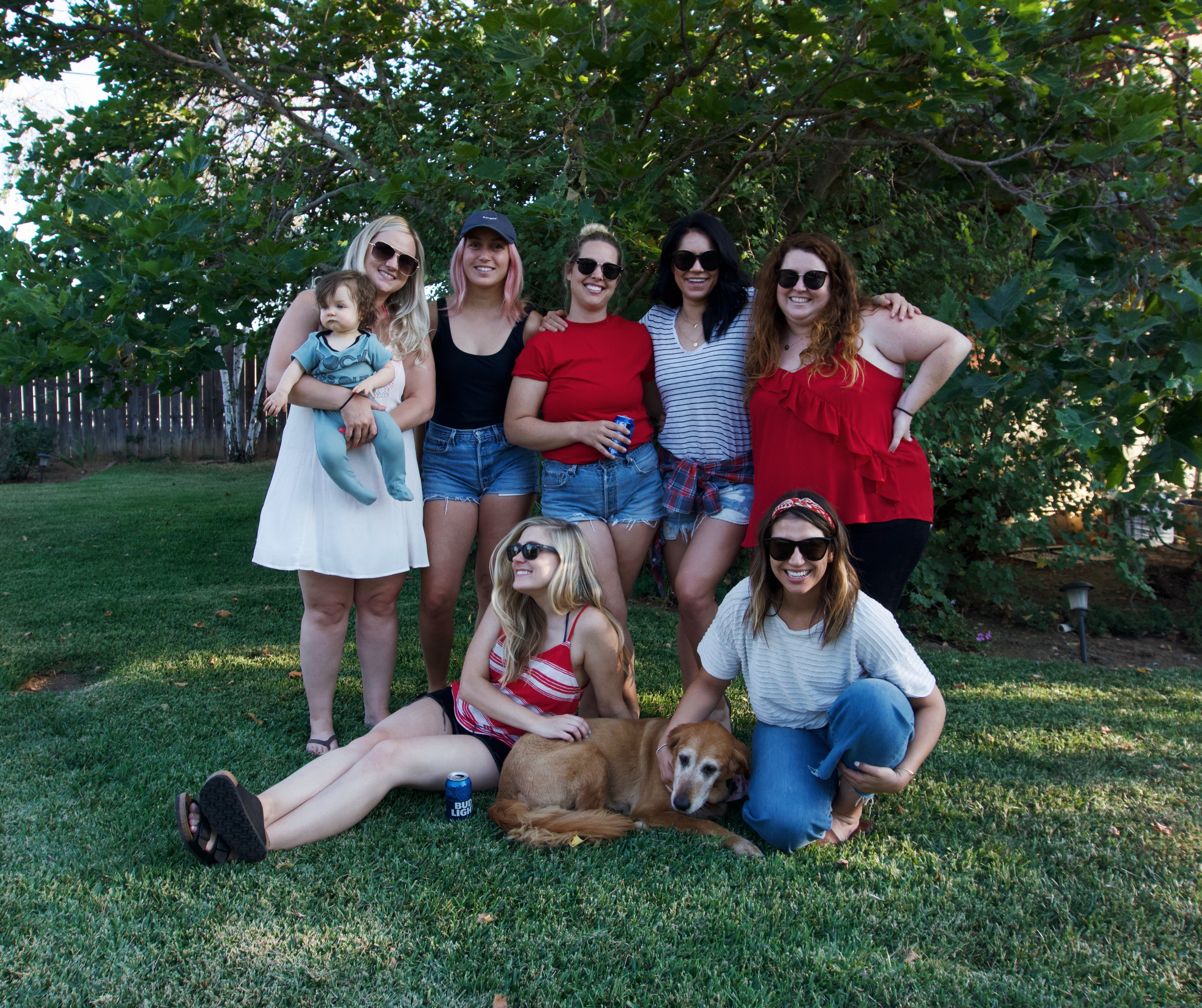 Hey laaaaadies! Love this group and was so happy to spend the day with them!
Hoping everyone had a fun 4th!
---
---