"A laid back hippie beach town" was the description I read when trying to figure out where to take a weekend getaway. An unassuming, beautiful beach town where, to be honest, if I hadn't read an article of places to go to avoid the Memorial Weekend crowds, I wouldn't have thought twice about. Chris and I found ourselves with a little bit of time on our hands and a little bit of refund money from tax season and decided to GET AWAY. We settled on Encinitas. About an hour away from Fullerton, a place we've never been to, and a new experience we were excited for. A list of things we experienced while on our trip:
To Do:
Walk on the beach, surfer watch. Seriously. Encinitas is known for their perfect beaches and waves. We have a lot of surfers in Orange County, but nothing compared to the beaches in Encinitas. Check out Moonlight Beach and Swami's. They're about a mile a part; an easy walk from point A to B.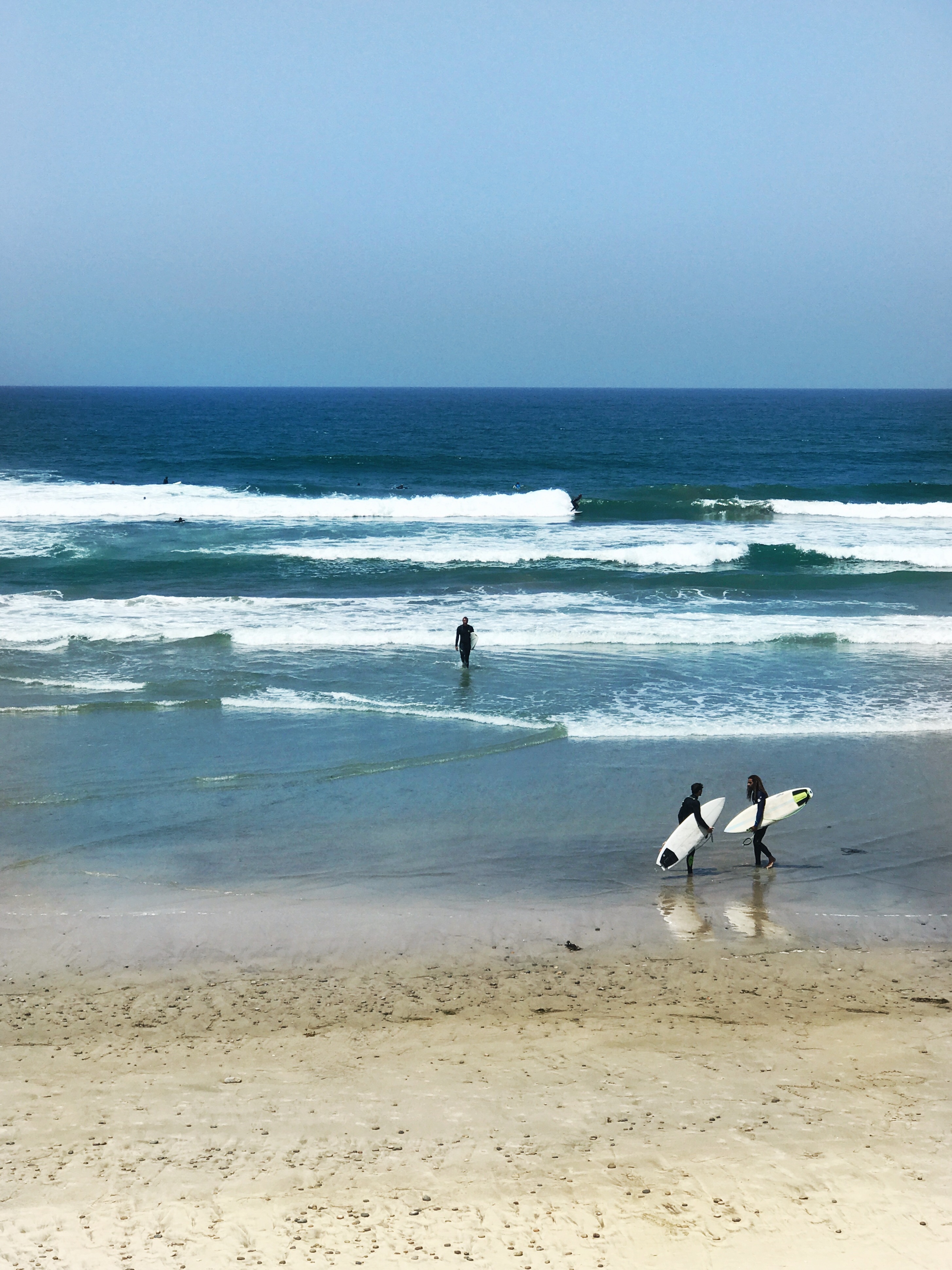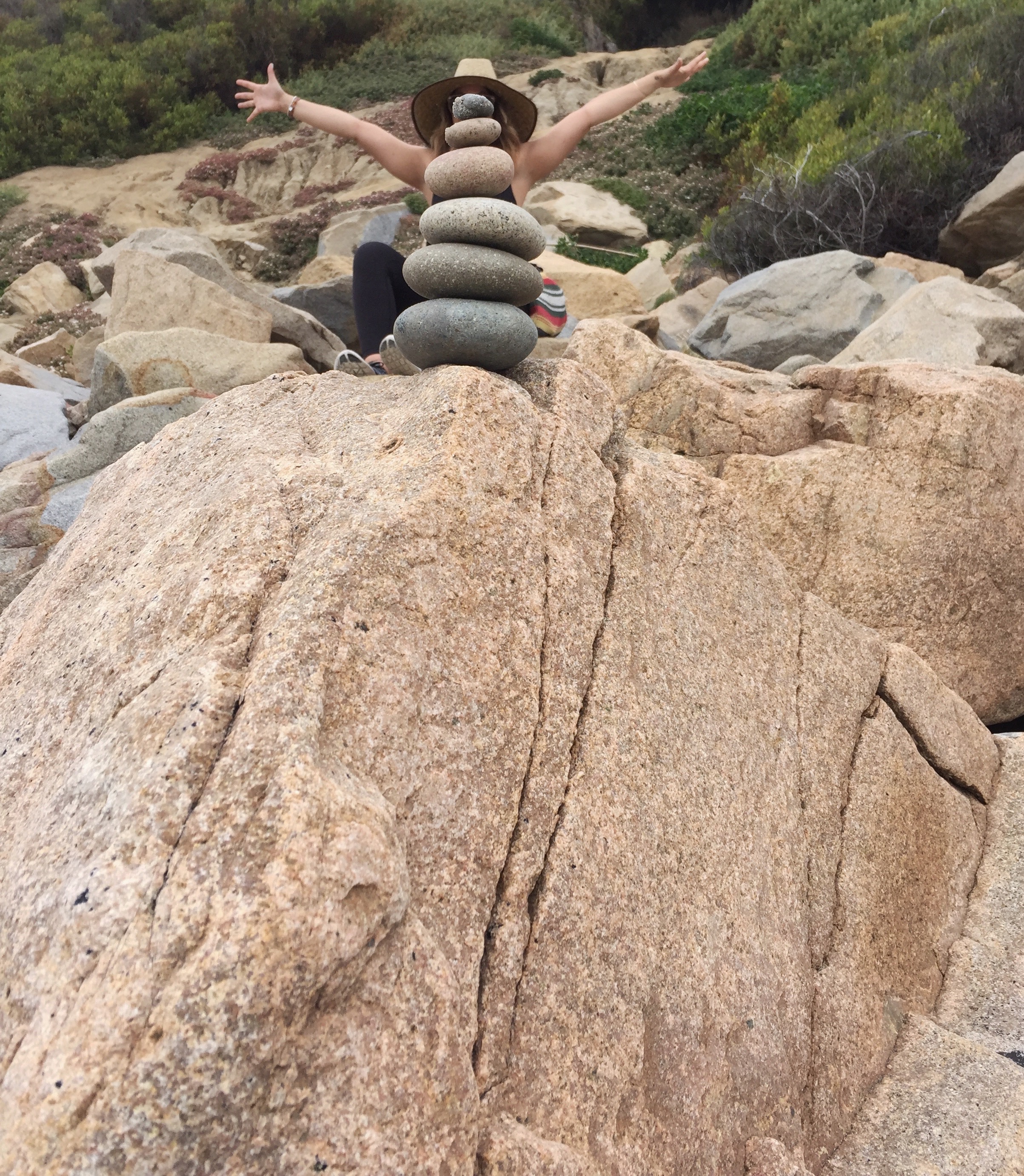 Go to the Self Realization Meditation Fellowship Gardens. Beautiful, tranquil, peaceful. A meditation garden with beautiful koi ponds, plants and greenery to graze through. Continue upward and have a beautiful view of Swami's Beach.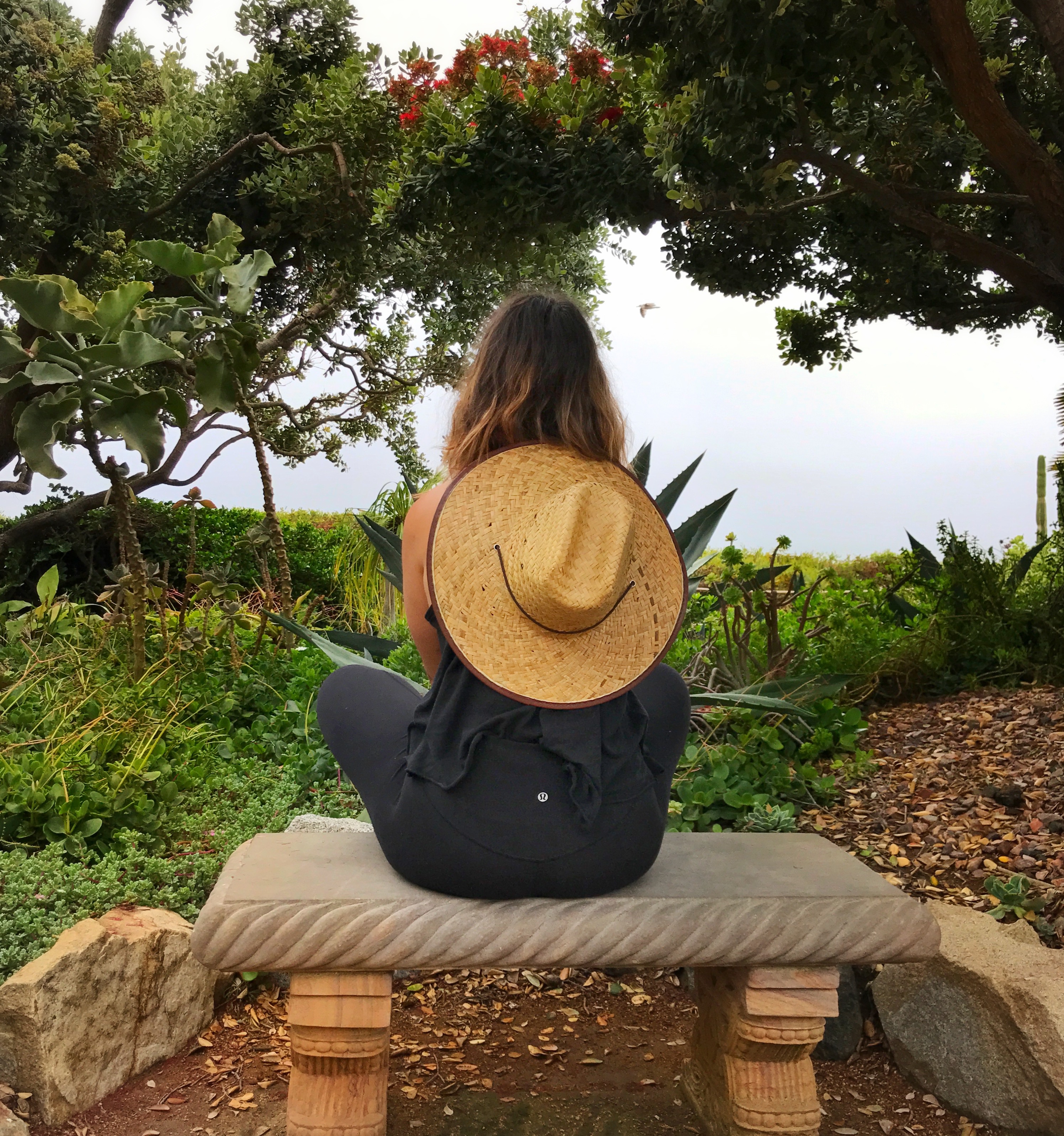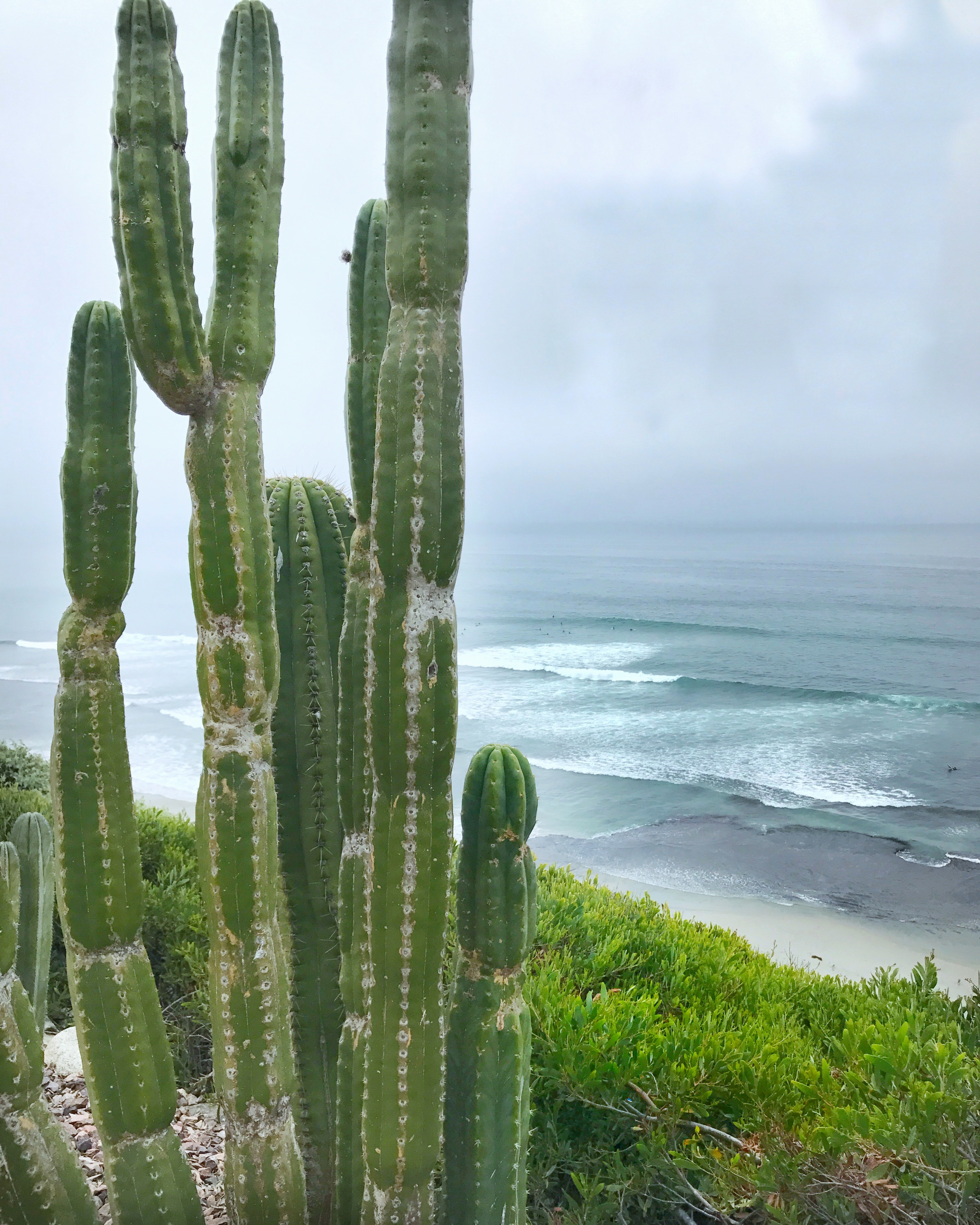 Walk. Encinitas is a small town and everything is walking distance. There are a bunch of coffee shops, restaurants and shops to check out while in the downtown area.
Eat:
The Taco Stand. WOW. Great tacos, homemade tortillas, guacamole, good vibes. What's not to love?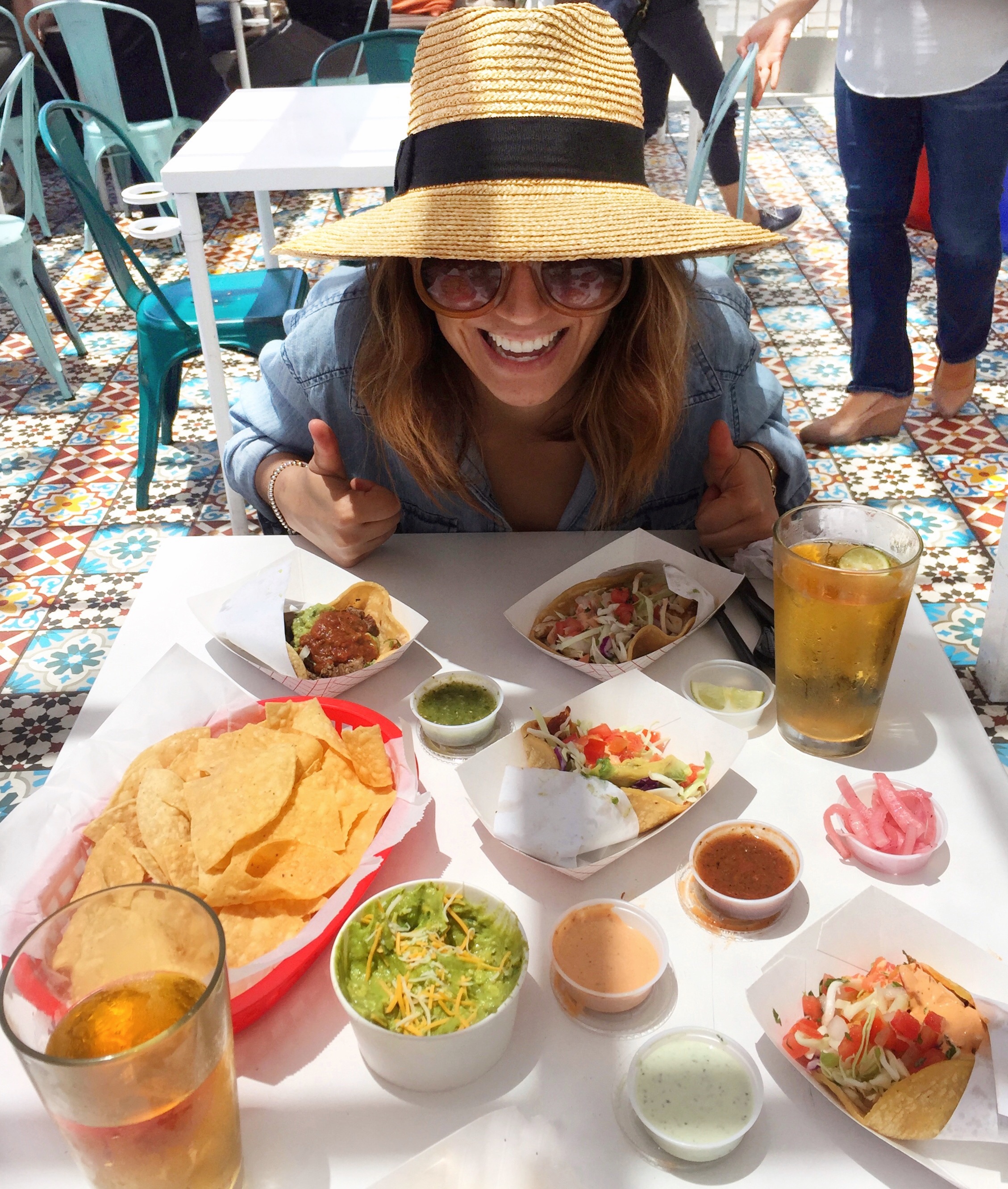 Coffee Coffee. Cute little coffee shop that roasts their own beans and makes really good cups of coffee.
Pizza. Anywhere. There are so many different coal fire pizza places that are FIRE (pun intended). Try URBN and Blue Ribbon Artisan Pizzeria. Really. Really. Good.
Better Buzzed Coffee. Perfect Instagram photo op kind of place. Pretty good coffee. Better experience.
Drink:
1st Street Bar. Total dive bar, but a really fun atmosphere. Shuffle board, pool, live music and $4 well drinks at happy hour. Good shit!
Solace and the Moonlight Lounge. Good, craft cocktails. Not much more than that other than get the Hipster Cowboy.
Lost Abbey: Confessional. Tasting room of Lost Abbey beers. Fun vibe if you like to drink beer.
Stay:
We booked a renovated motel room through AirBnb called Surfhouse Adventures. Super cute surfer vibe house. Also, the tiling in the shower is to die for. Also recommend if you're looking to meet people, there's a community porch to hang out, drink wine, eat cheese...which is exactly what Chris and I did.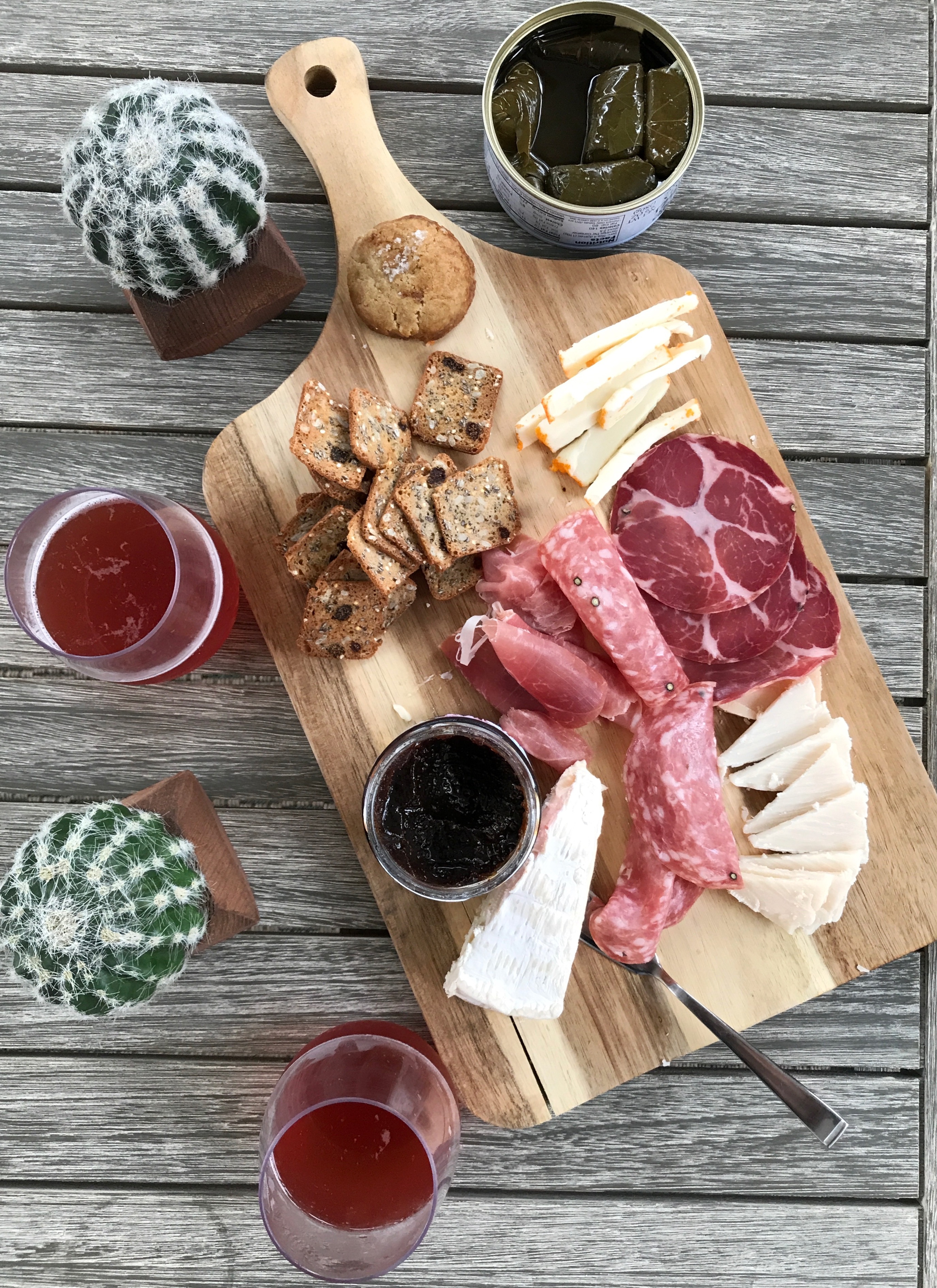 I wasn't sure what to expect when we traveled to Encinitas but I would happily spend a long weekend there again. Also, if this is any indication while traveling, every person we encountered was so, so nice.
---
---