This week was both long and short. I had Monday off, which was nice, but also, a four day work week just feels longer than a 5 day one, for whatever reason. A lot happened...I went to Disneyland for a whole weekend, got extensions, celebrated a house warming party on Taco Tuesday, did another escape room on Valentine's Day, although, this particularly one did not live up to the other ones we've recently done, tried to figure out how to style my now long hair comfortably for a workout, received new luggage Chris surpised me with, which I love because my name is on it! AND! I can charge my phone whilst running around frantically while traveling! And now, it's Friday, my favorite day of the week after 6pm. The plans tonight and this weekend are to be on our own schedule with cooking tonight, riding our bikes tomorrow, and figuring out what to do the rest of the weekend. Yes!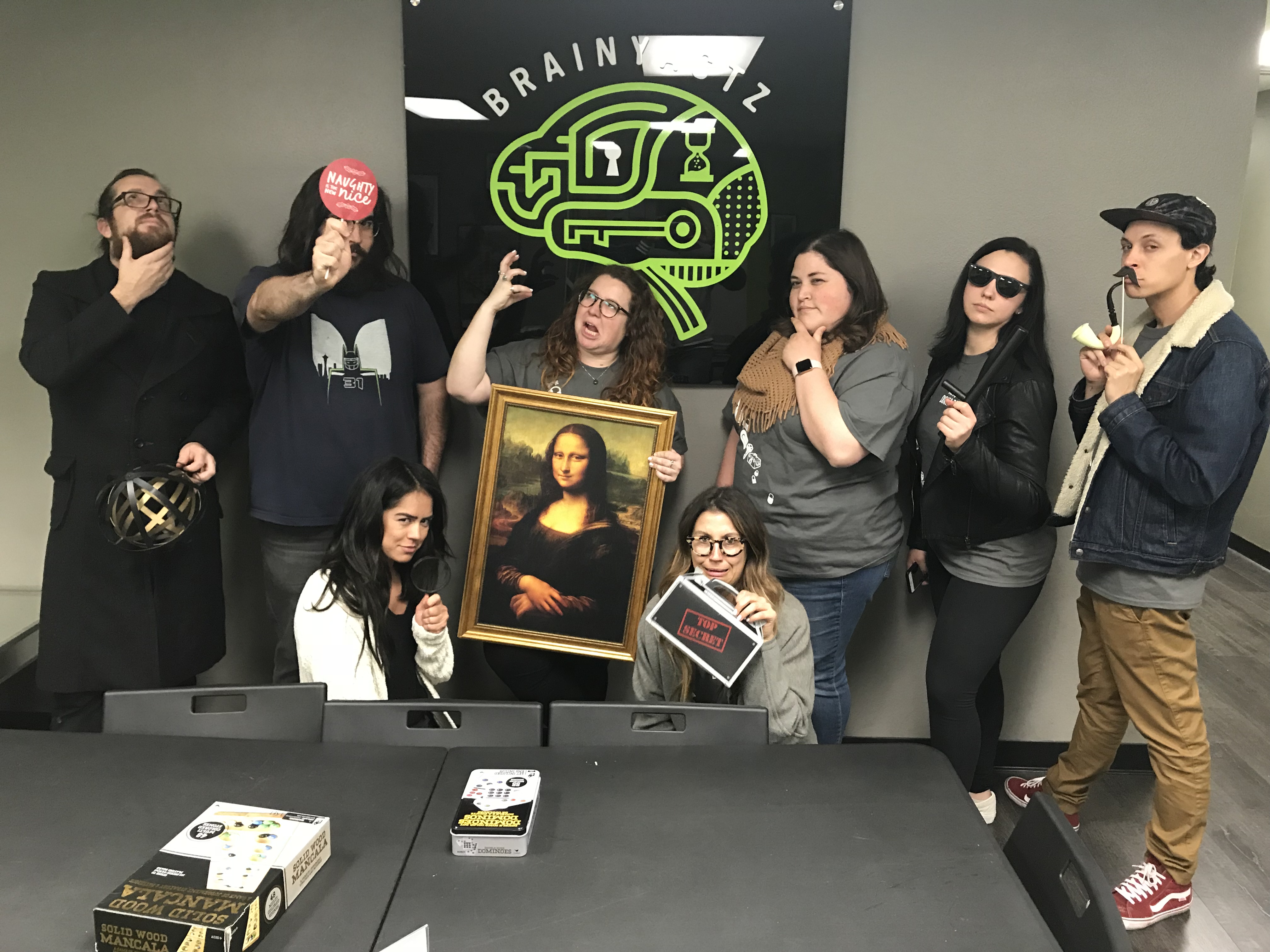 This escape room...not so much. First things first, we weren't locked in a room to 'escape' just a little curtain we had to plummet through once we finished the last task. Second, one of the puzzles broke in the middle of the game. As the 'clue master' was trying to explain to us what to do (which we were doing), he finally decided that it must be broken and he needed to fix it. He gave us the clue since it was broken and we proceeded to the next puzzle. After, the other game master came up to help fix the puzzle...they really should have waited until we were done. It really took away the experience. On a side note, the crew decided to do an Escape Room Retreat (YUP, we're going there) in San Diego to spend a weekend doing escape rooms. We're super dedicated and obsessed.
These little cuties shakin' there thangs on It's A Small World.
Hope you all had a great week and have an even better weekend!
---
---